About Us
Dr. Thomas Tuzzolino opened Elevate Chiropractic in 2008. Our goal is to elevate our community members' lives, allowing them to achieve their health goals with state-of-the-art chiropractic care. Individuals and families travel not just from the Scottsdale area, but from Phoenix, Chandler and more to benefit from our one-of-a-kind, advanced health care.

Evaluating Your Function for Better Living
You may feel fine, but are you functioning at your best?"
At Elevate Chiropractic, we know you're capable of living at optimal levels, allowing you to improve every area of your life. When you're operating at a higher level, you can make a positive effect on the lives of everyone around you. We want to restore the hope back to your life, helping you do the things you love and live at your best.
A Family Practice for Improved Health
Our family-oriented practice is here to locate the source of your problems and correct them, allowing you to thrive. You don't need to rely on medications and surgeries, focusing on sick care once an issue has set in. Instead, chiropractic care is a different way of approaching your health.
Dr. Tuzzolino's focus is on your nervous system, which controls everything in the body. If it's not working efficiently, it might be creating or contributing to a challenge you're currently experiencing. By improving the nervous system, your overall health gets a boost so that you can live better.
See the Benefits for All Ages and Conditions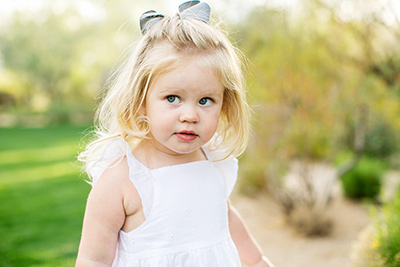 Dr. Tuzzolino has practice members of all ages, from newborns to those in their golden years, and everywhere in between. A range of conditions can benefit from chiropractic care, from the more well-known musculoskeletal problems to pregnancy and even neurodevelopmental disorders.
One of Dr. Tuzzolino's practice members was a teenager with obsessive-compulsive disorder, oppositional defiant disorder, bipolar disorder, sensory processing disorder, and ADHD. It was tough on their family's dynamic, and the teenager was prone to fits of rage.
After just a short period of care, however, everything changed. He doesn't have outbursts; he's interested in working out and taking care of himself, is focusing better in school and has become a family-oriented person. In turn, the other members of his family are happier without any added stress on their lives.
It's not just about the person we're helping — you can see a ripple effect that chiropractic care has on the lives of everyone around them!
Take advantage of our online special: for $85, you can receive an initial evaluation (a $295 value). Contact us today! Please note that Medicare and personal injury cases aren't eligible for this offer.
---
About Elevate Chiropractic | (480) 588-5111